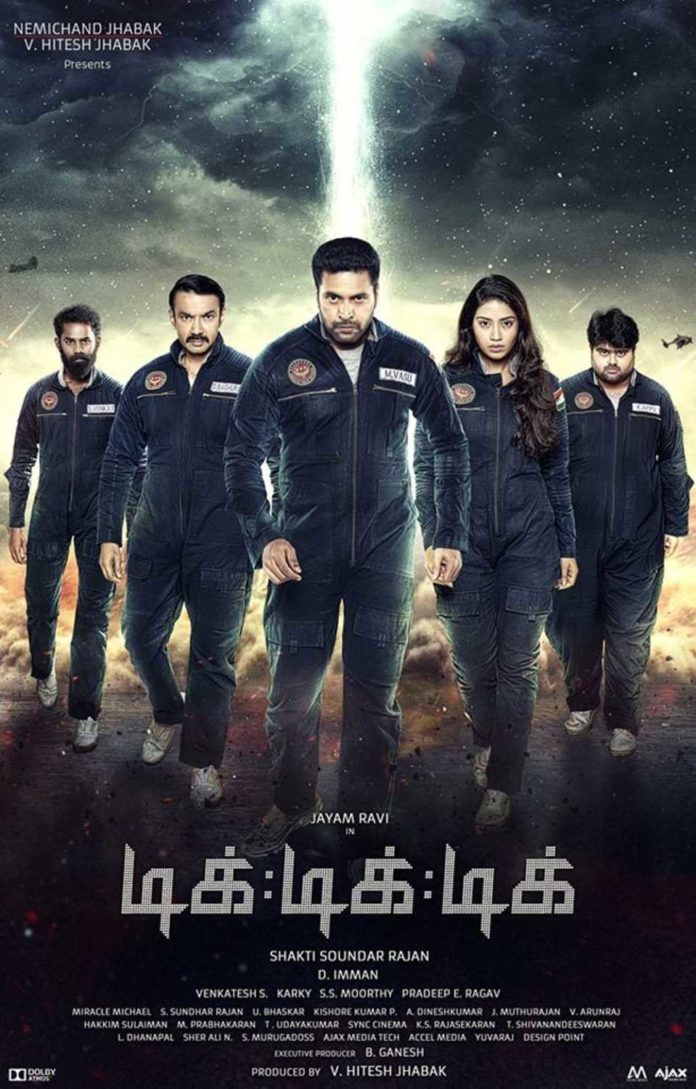 India's First Space Film 'Tik Tik Tik' directed by Shakti Soundar Rajan promises to take you on a journey like never before! Starring Jayam Ravi and Nivetha Pethuraj , 'Tik Tik Tik' is produced by Nemichand Jhabak with music by D.Imman.
Cast : Jayam Ravi , Nivetha Pethuraj , Aaron Aziz , Aarav Ravi , Jaya prakash, Vincent asokan , Ramesh Thilak , Arjunan.
Crew:
Written & Directed by – Shakti Soundar Rajan.
Produced by – V. Hitesh Jhabak.
DOP – Venkatesh S.
Music by – D. Imman.
Lyrics – Karky.
Editor – Pradeep E Ragav.
Art Director – S.S. Moorthy.
Sound Design – Sync Cinema.
Sound Mix – T. Udayakumar.
Sound mix studio – Knack Studios.
VFX – Ajax Media Tech.
DI – Accel media.
Pro – Yuvaraj.
Costume – L. Dhanapal.
Action – Miracle Michael.
Publicity Design – Design Point.
Production Banner – Nemichand Jhabak.
Watch TikTikTik Official Trailer:
For more Kollywood updates, Please stay tuned to www.kollywood.co